More children than ever, that I teach, are practicing and earning their 'piano certificates' by working through the LCM beginner exams. It's fits so nicely with the primary curriculum, and gives such a sense of achievement in a similar way to dancing rosettes or swimming badges. We talk about them as 'certificates' rather than exams, and are super well prepared before we play to lovely examiners at Elegance music (Millhouses) or AS music (Woodseats). There's usually a chocolate reward afterwards too!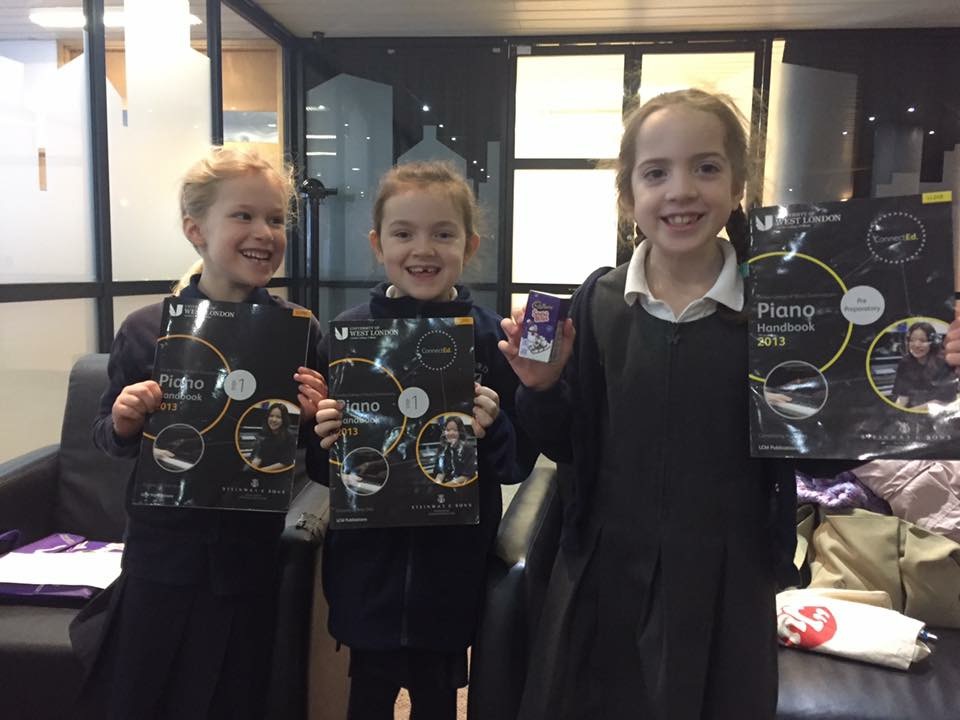 There's a brilliant independent review from website 'Pianodao' here of the new syllabus from pre-prep to grade 1.
Pianodao's conclusions:
The journey from taking up the piano to reaching Grade 1 can, for many young children, be a long and at times frustrating one.
There is no doubt that there are children for whom the three-step LCM exam offer will be appealing, and parents who will warmly welcome the independent progress report that an exam provides.
How wonderful then that LCM have produced such a stimulating syllabus to meet the needs of those young players.
Whether used to augment, divert from, or even replace an existing method-based approach, the well-considered range of exercises and fabulous pieces are sure to offer considerable appeal, while the "questions on rudiments" work well to support effective teaching and learning.
The books themselves are genuinely outstanding, too, offering not only some exciting musical material, but a pedagogic foundation that will stand any player in excellent stead for Grade 1 once they are ready.
I warmly recommend that you take a look!
————–
From my own experience:
Grade 1 piano is a long, long way from beginning, and may take children a varying number of years to get to from starting out, often starting in Y1/2 it can be anywhere from Y3/4– Y7/8 before your child might be ready for grade 1. The exam boards offer different methods and pre-grade 1 tests to mark and celebrate steps on that journey. I have sorted them into 'levels' below so you can see how the progression is made across the  different exam boards.
MTB – the music teacher's board, also offers a digital option for 2 steps to grade 1: pre-grade and pre-grade higher. These are equivalent to prep and initial, and a good stepping stone to a grade 1 exam.