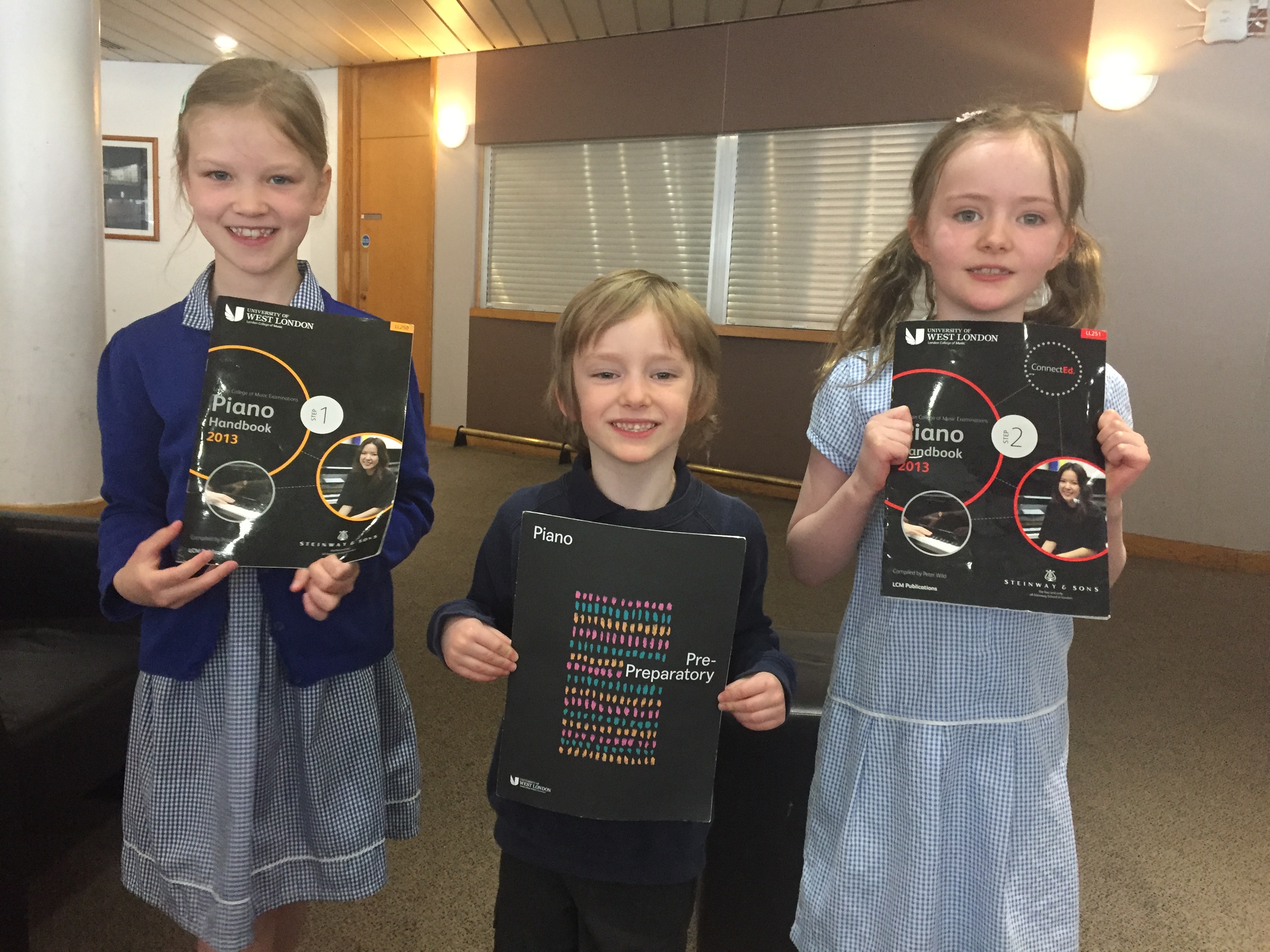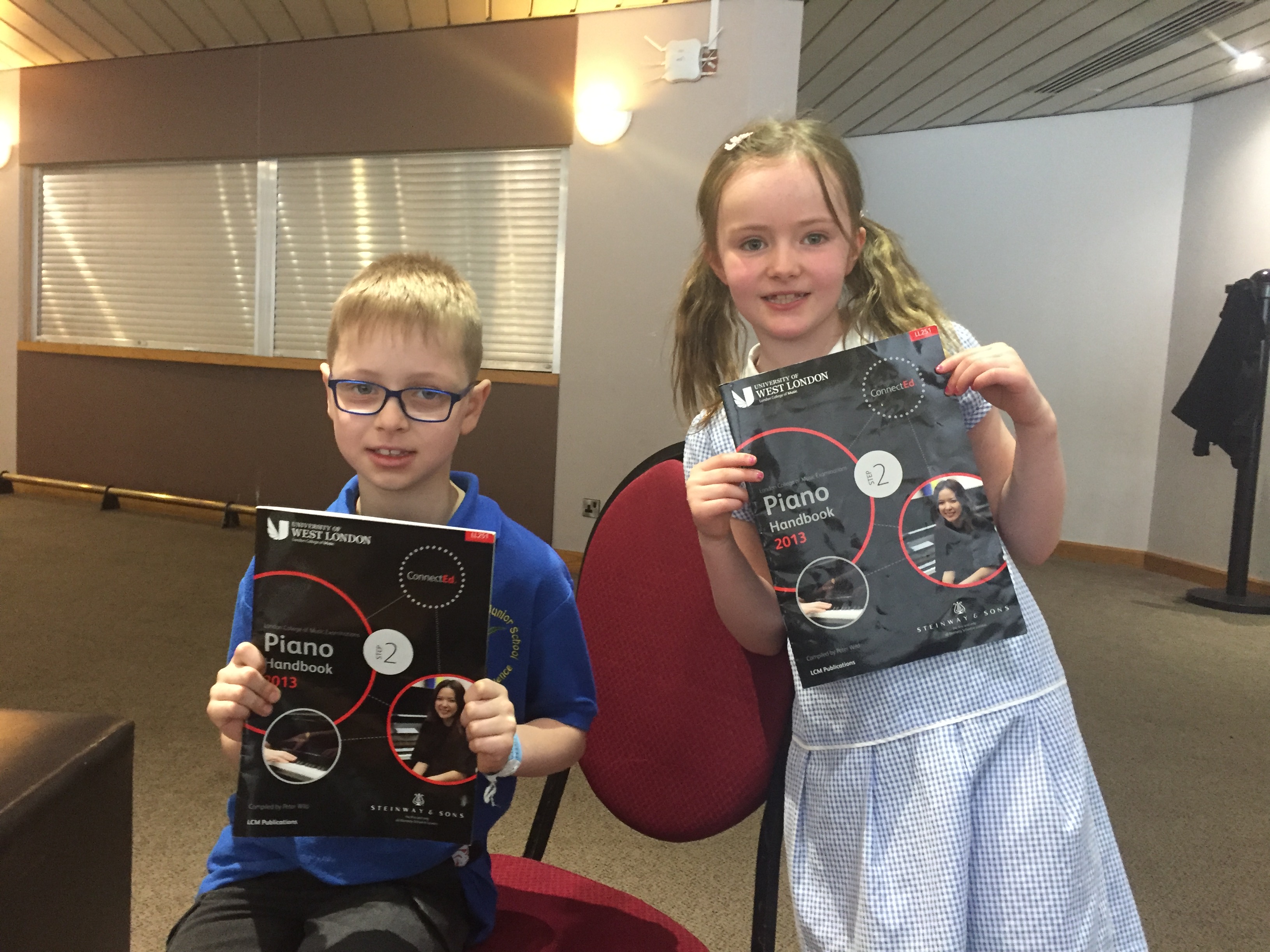 Congratulations all round to children who have sat exams this term.
Well done Bethany, an amazingly high merit mark at ABRSM Grade 5 piano! And to Lily who scored highly in her Grade 2. They played to a professional pianist, very high up in the world, and who inputs lots into ABRSM's advanced grades.
Super work at the Trinity exam centre too. Great work from David, with a merit in his grade 1 Rock and Pop, fabulous meritable playing too from Lila in her grade 3. And a brilliant result for Anna W in her grade 2. Fabulous playing and preparation from everyone.
From the LCM prep steps, 6 talented pre-grade 1 pianists. 2 passes, 3 merits and a distinction! Well done especially to Sam Y, who is only 5 and has passed his pre-prep with style! To Esther and Charlotte on fabulous step 1s. Charlotte's second distinction in her step exams. And to Pia, Sam B and Rose who all passed their step 2s with merit!  What talented children you have!