Hot off the press! Pupil's concerts 2022 – a chance for everyone to perform to one another and to parents on the wonderful grand piano at St Andrew's Psalter Lane Church
(Click for Concert Programme).
Saturday 8th October 2022
4.30: Foundation students – beginners to grade 2
5.30: Advanced student recitals – grade 6-8
6.45: Intermediate students working at grades 3-5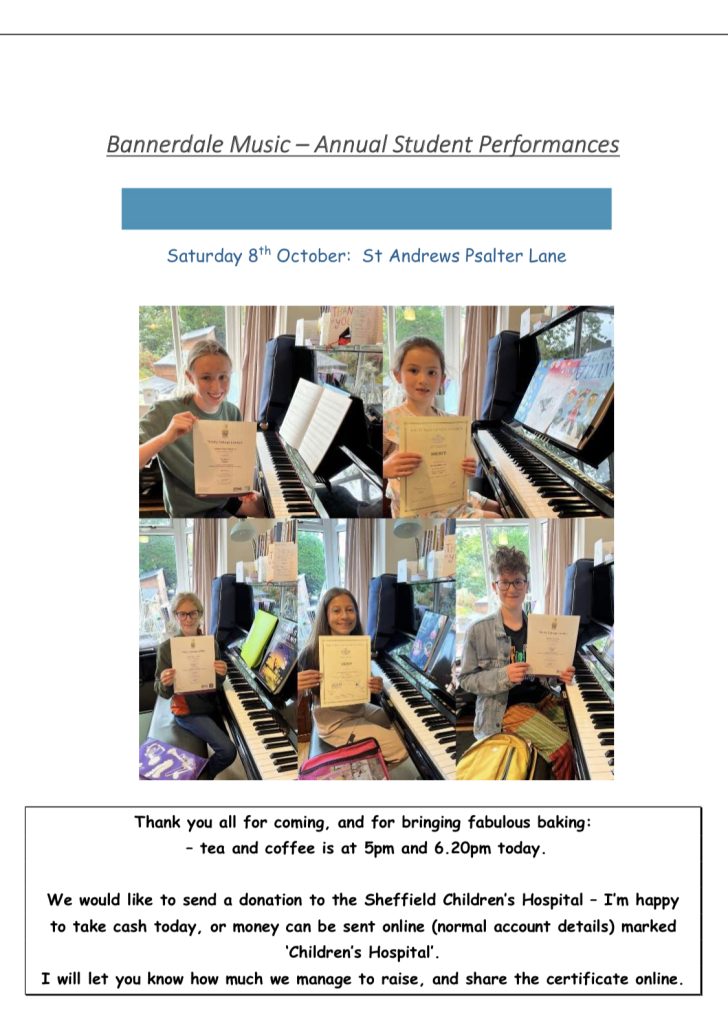 Tea and cake after each recital. Get your baking things out… all money from tea and cake donations will be sent straight to Sheffield Children's Hospital.
A small £4 fee will be added to Autumn invoices to help towards the substantial hire cost of such a prestigious venue. Super super exciting!